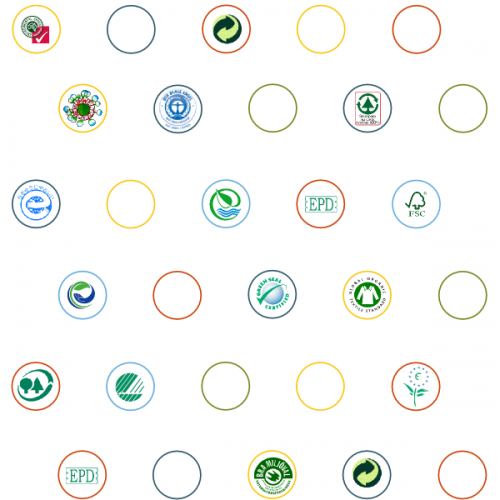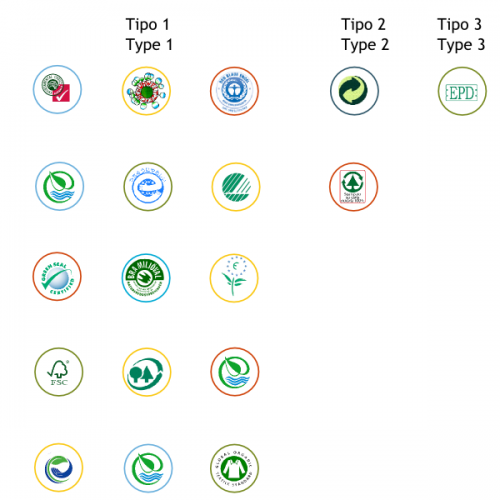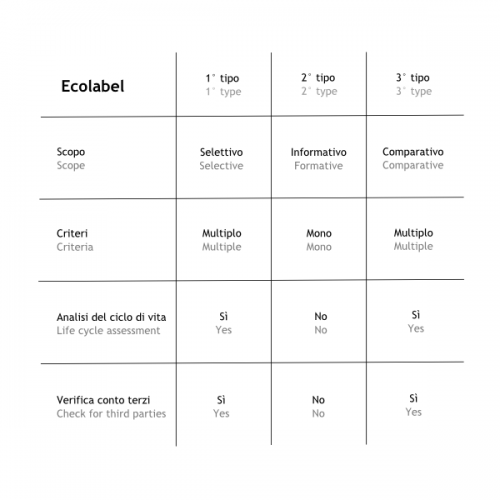 What are they?
An environmental label is a declaration on the environmental aspects of a product or service.
ISO (International Organization for Standardization) has developed a series of standards (ISO 14021, ISO 14025 e ISO14020) in order to offer clear and uniform requirements for the environmental labels and to guarantee a more efficient communication in terms of product environmental performance.
How many Environmental labels are there? 
There are three types of environmental labels:
Type 1: the product or service meets strict environmental criteria and is certified by an independent third party. Type 1 label follows ISO14024. The European Ecolabel, whose logo is made up of a daisy, is an example of Type 1 label.
Type 2: this is a self-declaration of claims. It's in line with ISO14021, and doesn't need a third-party certification.
Type 3: with this type of label, in line with ISO14025, the company provides a public document with information on the environmental performances of a specific product. The document needs a third-party verification which guarantees that set criteria are met. The Environmental Product Declaration (EPD) is a Type 3 label; it can be obtained by performing a LCA analysis in line with criteria and requirements set by specific Product Category Rules (PCR).
var addthis_config = {"data_track_clickback":true,"data_track_addressbar":false,"data_track_textcopy":true,"ui_atversion":"300"}; var addthis_product = 'wpp-3.5.9';