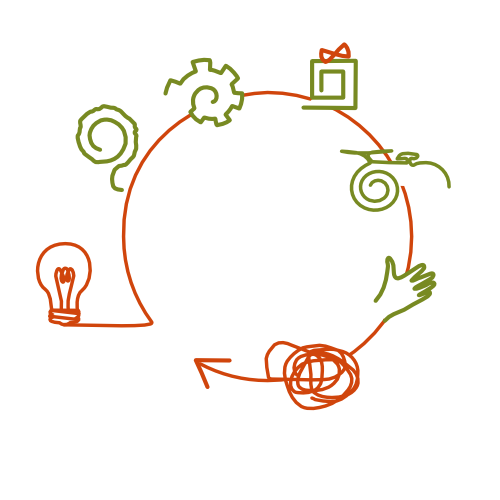 What is it?
Similarly to what happens in nature, a product life cycle is the sequence of all the phases occurring from the product design to the product end of life. A fundamental difference between a product life cycle and a natural life cycle is the production of waste: in nature there is no waste, it's a consequence of man-made products.
Why is it important to know about  a product life cycle?
Knowing a product life cycle means being aware of the consumption of resources and the production of waste associated to that specific product. By knowing the amount of energy, water and raw materials consumed, the waste produced and the management of the end of life of a given product, it is possible to assess its environmental impacts and try to reduce them.
How can we study a product life cycle?
The main tool used to evaluate a product life cycle is LCA (Life Cycle Assessment). LCA enables to evaluate inputs (raw materials, energy, water) and outputs (final product, production scraps, waste, emissions, etc.) and to assess the environmental performance of a specific product in relation to different  impact categories (climate change, eutrophication, ozone depletion, etc.).
var addthis_config = {"data_track_clickback":true,"data_track_addressbar":false,"data_track_textcopy":true,"ui_atversion":"300"}; var addthis_product = 'wpp-3.5.9';