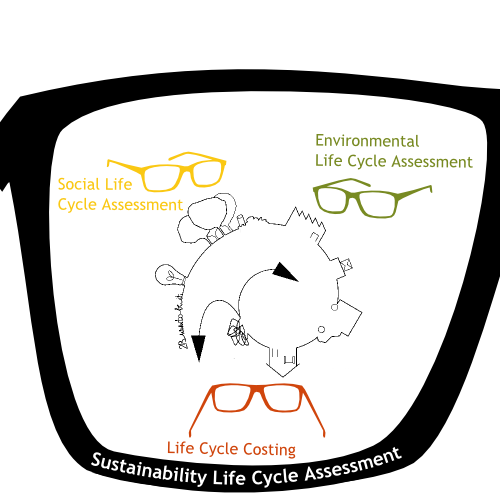 What is Social Life Cycle Assessment?
A social and socio-economic Life Cycle Assessment (S-LCA) is a social impact (and potential impact) assessment technique that aims to assess the social and socio-economic aspects of products and their potential positive and negative impacts along their life cycle encompassing extraction and processing of raw materials; manufacturing; distribution; use; re-use; maintenance; recycling; and final disposal. (Source: Guidelines for Social Life Cycle Assessment of Products)
How does it differ from CSR (CorpoWhat does LCA do?
SLCA investigates the social and socio-economic performance of a product, CSR refers to the responsibility a company assumes with the purpose of contributing to sustainable development.
When is LCA born?
The guidelines on SLCA were published in 2009 as result of a project by the UNEP/SETAC Life Cycle Initiative The guidelines are free and available at the following link:
http://www.cdo.ugent.be/publicaties/280.guidelines-sLCA.pdf
var addthis_config = {"data_track_clickback":true,"data_track_addressbar":false,"data_track_textcopy":true,"ui_atversion":"300"}; var addthis_product = 'wpp-3.5.9';